Berikut karakter-karakternya:
1. The Red Bird:
Karakter yang pertama adalah Red Bird. Burung yang sekaligus menjadi maskot game ini tidak memiliki kemampuan yang spesial.
2. The Yellow Bird:
Burung yang memiliki kecepatan super ini pertama kali diperkenal pada episode 1-16 dalam episode poached eggs. Burung ini sangat efektif untuk menghancurkan kayu.
3. The Blue Bird:
Burung yang bisa membelah menjadi 3 ini memiliki ukuran yang mini, namun burung ini sangat efektif untuk menghancurkan kaca.
4. The Black Bird (The Powerbomb Bird / Fire Bomb):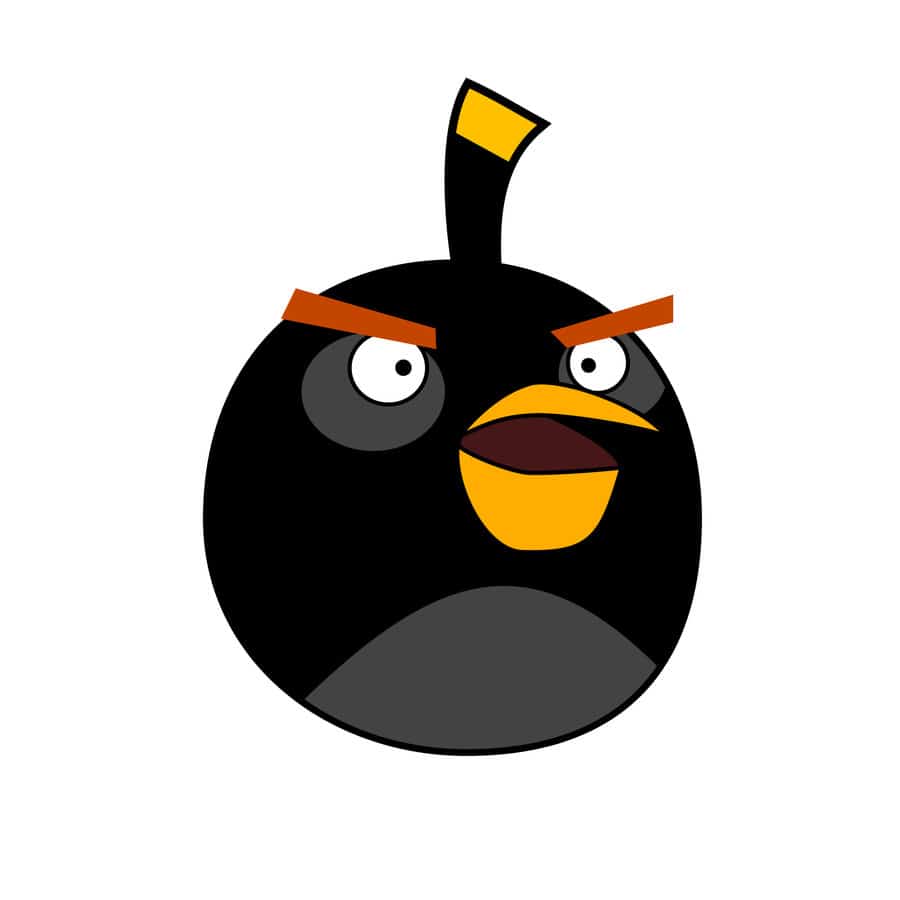 Burung ini bisa menjadi senjata yang sangat ampuh untuk menghancurkan tempat persembunyian si babi hijau. Karena burung hitam ini dapat meledak ketika bertabrakan dengan objek lain ataupun dibuat meledak secara manual.
5. The White Bird (The Chubby White):
Burung ini mulai muncul di episode 2-14 poached eggs. Dengan dipersenjatai kemampuan bom telur.
6. The Green Birds (The Boomerang Bird):
Seperti namanya, burung ini memang bisa berbalik arah seperti boomerang.
7. The Big Brother (The Big Red):
Ini adalah Kakak nya si burung merah. Memiliki tubuh paling besar dan kekuatan yang lebih hebat.
8. The Orange Bird:
Burung orange ini adalah burung yang menghancurkan musuhnya dengan cara menggelembung bagaikan balon raksasa.
9. The Eagle (Mighty Eagle):
Ini adalah rajanya. Burung terkuat untuk game ini. Tapi anda harus membelinya di game angry bird untuk memilikinya. Setelah ada. Anda bisa melihat tombol mata yang diletakan disamping tombol pause saat permainan berlangsung.
10. The Pigs:
Inilah musuh bebuyutan para angry bird. Babi-babi ini juga datang dengan karakter yang berbeda, ada yang polos, ada yang memakai helm ada juga yang tampil sebagai ratu bahkan ada yang berkumis juga.
NOTE:
Untuk memperjelas gambar silahkan klik kanan => Open image in new tab
Semoga bermanfaat....